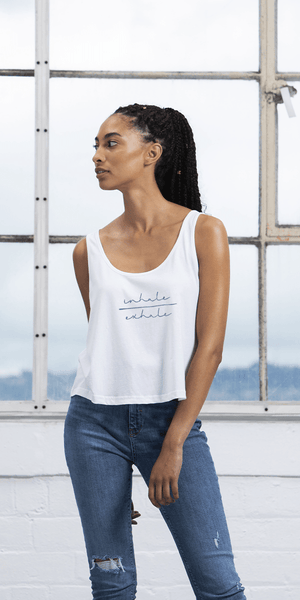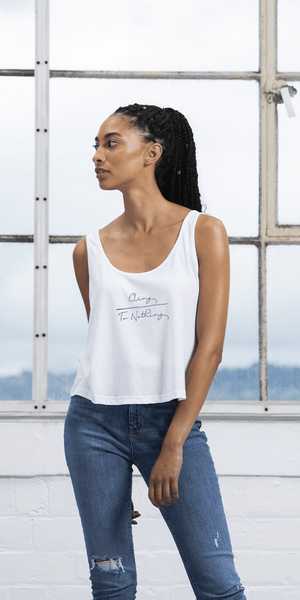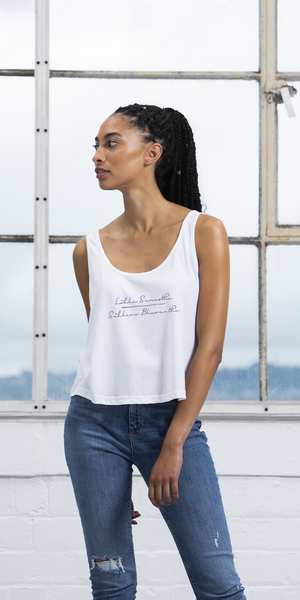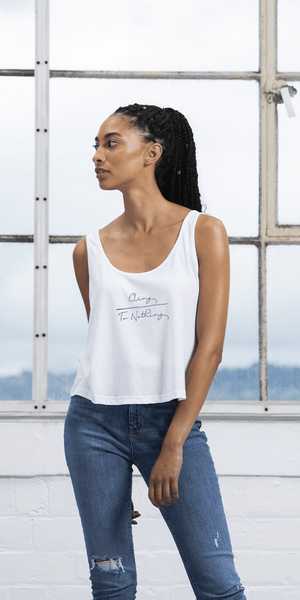 The sweetest & most flattering shape cropped vest ever. The flare to the shape gives this piece the edge when it comes to crops & vests
As with all Sacred Threads products the cotton is of the highest quality....whether in white or black!
The Om Mani Padme Hung chant is printed in Tibetan script horizontally on the back hem.
This tank is available with Inhale Exhale printed on the front, or, with the beautiful Sanskrit chant of Lokha Samastha Sukhino Bhavantu (May all beings everywhere be Happy and Free).  For a short time too we also have the Buddhist pearl of wisdom 'Cling to Nothing'.
If you would like any statement on your tank other than  'Inhale Exhale', please drop a 'note to seller' at checkout. and we will be happy to oblige. 
Another ordinary item made seriously special.
100% Super soft Cotton
This item is Sustainably produced & Ethically manufactured.
Available in White & Black 
Sizes: Small, Medium, Large.
For best results wash with like colours on a cool delicate wash.